Mr. Sameer Wagh
Sr. General Manager – Sales , Distribution, Service & IT

Success of Mecc Alte is also drawn from its superior innovative design (both technically and aesthetically) and uncompromising quality. Mecc Alte alternators are arguably the most efficient in their respective classes, and certainly one of the most reliable alternators in the world. Mecc Alte alternators are built to last. We have all the necessary quality certifications which further reinforce our credentials.
Whilst our 60+ trained and Authorized Service Centers with 220+ touch points, throughout India alone can fulfill any Customer Service expectation at a short notice.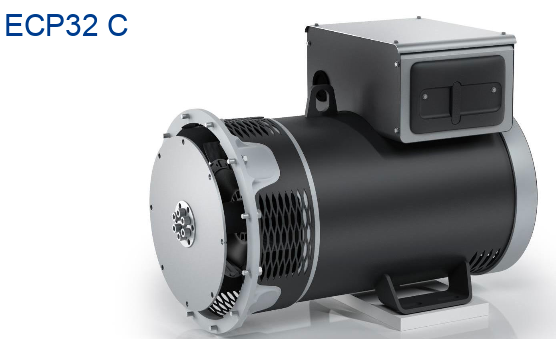 Some key features of 'best in class' Mecc Alte Alternators are mentioned below:
1. Best efficiency on our range thereby reducing the fuel consumption
2. The first and the only alternator company in India to introduce Fully Programmable Digital Regulator with out of standard specs for special application, to maximize end user & manufacturer performance and also be used as adiagnostic tool for the entire range from 5 to 5000 kVA.
3.Insulation systems, understanding the application and environment where your generator or alternator will be operating is CRITICAL, where operating conditions fall outside of nominal conditions, upgrades on impregnation can guarantee reliability and extend the life cycle of the product.
4. Exceptional excitation with MAUX (Mecc Alte Auxiliary Winding) Power Boost
5.Excellent motor starting, 300% short circuit current for 20 sec as a standard.
6.12 wire re-connectable as a standard for 3 – Phase which allows interchangeability to different voltage, frequency and phase requirements.
7. Superior aesthetics and low noise
8. Easy maintenance specially in higher ratings
9. Quality guaranteed, quality is at the forefront of everything we do, we ensure long term customer satisfaction & loyalty by producing advanced technological products & service of the highest quality.
But our core purpose is to integrate with our clients' operations by being a source of independent, responsive world class advice so that they can optimize their efficiency and be more competitive. We deliver this support by designing and manufacturing industrial alternators and associated power solutions and by always considering the best route to meeting our clients' needs. One such example of this is the Mecc Alte App which enables clients 24/7 instant access to alternator specifications and data.
Mecc Alte has been a highly focused company in the field of industrial alternators. And that has been the reason for success of the product across the globe.
We do not compete with our customers (we do not manufacture or sell complete gensets) and we are amongst the leading manufacturers of industrial alternators globally and, proud to be the largest independent supplier in the world.
Mecc Alte offers a single product range – Synchronous Alternators from 1 – 5000kVA, right from portable alternators to industrial alternators through to medium and high voltage alternators for power generation.
Mecc Alte also offers 2 pole and 4 pole alternators that provide best in class efficiencies and excel in other performance parameters. As a leading manufacturer of industrial alternators, we have consistently addressed our customer requirements through product modifications and innovations.
In the Indian market we have very significant opportunities across all the segments. From a manufacturing perspective we will be continuously moving towards higher horsepower (HHP) alternators to cover the entire range of requirements. Our products are under consi-deration for use in the Indian Railways and we are also looking to broaden opportunities in the field of alternators for agricultural applications and lighting towers.
Our customers will also find superior value in the range of accessories that we will introduce shortly and provide our customers with a single window for service across all our products and related to alternators.
The C-Type Alternator Series is a family of three core products lines with six to eight models each, producing between 7.5kVA to 165kVA across the range. This truly builds on Mecc Alte's leading design features and benefits from many years of continuous refinement.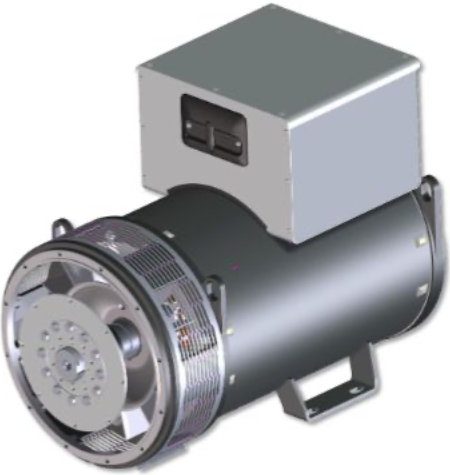 ● MORE POWERFUL: C-Type alternators make the most of energy conversion to produce the maximum power to size ratio. With an increased power density they really punch above their weight.
● MORE ACCESSIBLE : C-Type is easier than ever to assemble and integrate, reducing your production times. It's a double-win for the end user and your maintenance/service team.
● MORE CONFIGURABLE: Maximum power from the smallest, lightest and strongest alternators and our designers has lavished the C-Type with auxiliary winding, the MAUX and 12 wire connections as a standard, much more flexibility for adjusting power settings on the fly. The result is outstanding performance and practicality from the most easily adjustable and maintainable family of alternators on the market.
Mecc Alte follows a no compromise approach on product quality. The design guidelines are followed strictly at all manufacturing locations. As a result, we consistently get the same world class quality at all our factories. As power generation becomes much more about complete solutions than products, we recognized the growing need to offer single source supply and present versatile and robust power solutions for OEMs.
As such Mecc Alte can now offer: Genset Controller, Engine Controller and Battery Chargers. These products will carry the same class and quality as that of Mecc Alte Alternators With flexible component packages and our new product introductions, we will continue to meet our customers' order requirements in the post Covid-Era as we all look to work together & mutually build success.