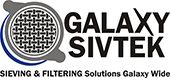 Galaxy Sivtek, an ISO 9001 : 2015 company, is leader in manufacturing industrial sieves, separators and filters to achieve high quality products and ensure that your powders, granules and liquids are free from contamination and foreign particles. We also offer genuine aftermarket spares to ensure that your production lines are always running. We have experience of more than 25 years in design, development, manufacture and customization of Vibro separators and have 10000+ successful projects under our belt.
How is the Journey of Galaxy Sivtek so far?
The journey has been progressive & on a path of growth. We started with a single type of vibro sieving machine focusing on the food & pharmaceutical industry in India and today we have 11 different types of sifters & filters that can meet the requirements of 12+ industries with clients from 30+ countries across the globe. So yes, the journey has been good till now. Touch wood!
Tell us about your new launch and what is the core USP of that launch?
We have recently launched a power packed tumbling motion sifter known as Sivtek Tumbler Screen®. Its three-dimensional elliptical motion is its core USP as the three-dimensional eccentric motion pattern optimum screening or grading of any material.
Why should customers prefer the Sieving and Filtration Solution offered by Galaxy Sivtek?
We have kept quality at the top of our business principles. Our quality process enables us to deliver the best quality sifters & filters, every machine goes through a quality check funnel from top to bottom where even a single screw is checked before getting a green signal from the quality control team. Apart from strict quality adhere process, we have immense experience in the domain of making world class sifters & filters.
The last but not the least point to be taken in consideration is the wide range of industrial approved certifications we offer. We follow strict guidelines in accordance with regulatory bodies like FDA.
Which business segment is more affected by COVID and what is your plan to face the new normal?
Not any particular business segment has been impacted, but the overall business has been affected due to workstations being closed & a reduction in purchasing power of our clientele industries. We think of it as a phase and look forward to working much harder in the coming phases to recover & reach our targets.
The plan to face the new normal is quite simple, we are looking forward to boosting up our sales by digital platforms & organizing webinars.
What is your ongoing R&D and for which industries?
Currently we are doing extensive research for providing high end sifting solutions to food, pharmaceutical & mineral industries.
Talking about our ongoing development, I would like to mention that we are adding new series to our centrifugal sifters known as Sivtek Roto Sifter®. Presently our centrifugal sifters are available with series Sivtek Roto Sifter® 250, Sivtek Roto Sifter® 500, Sivtek Twin Roto Sifter® and right now we are on edge of developing its bigger version Sivtek Roto Sifter®1350. The new Sivtek Roto Sifter® 1350 would be able to serve all major industries including food & pharmaceutical industries for de-lumping, sieving & screening any material with higher throughput.
Tell us about your contribution toward the "MAKE IN INDIA" program?
We can say that we were the first to introduce a three-dimensional elliptical movement sieving machine in India. Though the demand for the same in India has always been high, the technology was made in foreign countries only.