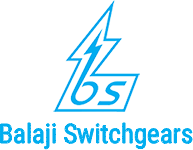 We often hear change is the only constant in our lives. We have adapted ourselves to the new normal since the hit of the pandemic. Every industry has started to pace itself up to fill in for the time it has lost due to temporary shutdowns because of lockdowns. At the same time everyone is equally concerned with safety and expects a secure-virus free environment to work in. Thanks to innovation, every manufacturer is now in need of smarter solutions for their machines and installations to fulfil the demand in no time. He also expects minimum downtime, quality produce at lower costs. The age-old processing technologies are becoming obsolete in the market due to its lower efficiency rate and higher production cost.
We at Balaji switchgears with our cutting-edge Technology Partners have a variety of smart solutions for any electrical and automation installation. Schneider Electric has recently launched TeSys Island as their new innovation. The solution to all the concerns of the modern-day industry. TeSys Island is a digital load management solution that makes machines smarter and more reliable. Compliant to Industry 4.0, it is a fully digitized and object-oriented load management system. This solution promises the OEMs by reducing the machines operation time per run when integrated with EcoStruxure Machine architecture. One of its key features is that it is very user friendly and gives the ease of remote access to predictive & preventive application data, leading to early diagnostics & maintenance.
This product allows intuitive and simplified engineering of machines and reduces time to market. It offers a reduced number of I/O modules for control and does not require auxiliary wiring. Integrating with EcoStruxure Machine expert and SoMove, it is easy to commission. It also supports major automation fieldbuses such as Ethernet/IP, Modbus TCP, PROFINET and PROFIBUS. It can also be integrated with Rockwell's Studio 500 & Siemen's TIA portal. However, it can be easily integrated with any 3rd party automation system as well.
This product has been successfully installed in the Food & Beverage industry, Material working, Material handling, Packaging and many other industries. To turn your life around and go hassle free, get in touch with us with your inquiries.