ASHWINI ENGINEERING INDUSTRIES is India's leading boiler manufacturing company, which deals with different kinds of boilers and its components. It was established by four technocrats, who had served in the design department of a renowned boiler manufacturing company. They are the senior most (Active) in the Boiler Industry today.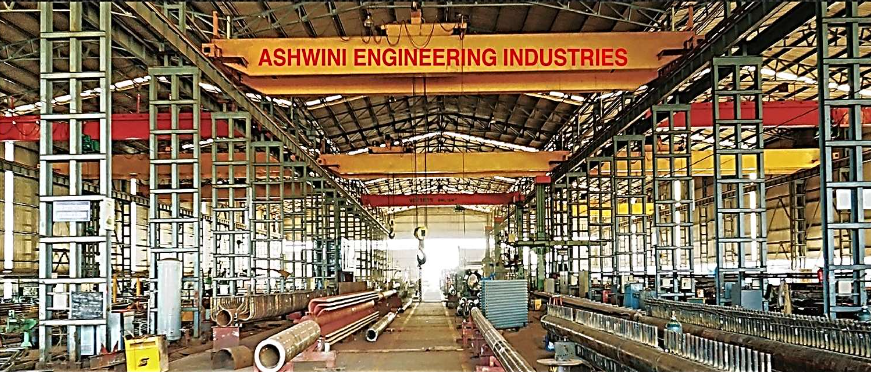 This is the group company of ARK Engineering & Power Consultants (P) Ltd., which is dealing with power plant consultancy and Boiler detailed engineering services. Hence, ASHWINI has a strong design base. With expertise in fields like performance engineering, commissioning, performance testing and troubleshooting. The company not only aims at selling products to its clients but also to go out of its way and provide any technical assistance they might require at any point of time. Executed 125+ Power plant consultancy projects and successfully commissioned for the Multinational / Corporates, which includes SAINT GOBAIN GYPRO LTD, JINDAL SAW GROUP, JAIN IRRIGATION, LALBHAI GROUP, VEDANTA GROUP, GE-TRIVENI, CLARIANT, APOLLO TYRES, ACC, etc
Ashwini has a very high level of technical knowledge, manufacturing, and management capabilities to supply, timely delivery, best quality, and reliable products to cater to the customers' needs. Ashwini purchased the main manufacturing unit of Veesons Energy System Pvt. Ltd. which had supplied 5000+ boilers in India. Moreover, leading technical experts are deployed in different departments such as Proposal & Estimation, Performance Engineering, Detailed Engineering, Commissioning, Performance Testing, and Troubleshooting. It has its own design team having a group of designers who are senior most (Active) in the Boiler Industry today. Furthermore, the Erection and After Sales department is headed by an official who has vast experience in this field.
The highest level of financial discipline is being maintained without any fund or non-fund based liability with any bank as on today. Our bankers are Indian Overseas Bank, Cantonment, Tiruchirappalli. Our finances are sound to execute different projects.
ASHWINI is located in Trichy, which is one of the biggest fabrication hubs in India due to the presence of BHEL (High-Pressure Boiler Manufacturing Unit) and its ancillaries. Hence the skill sets such as high-quality IBR Welders, Fitters, etc., are available in abundant and can be easily accessible to manufacture high-quality boilers.
Above all, our customers are our pride who reposed their faith in us, and we have admirably discharged our responsibility most honestly and professionally, earning the goodwill of all the clients.