Digitization and automation offer companies across all industries a great opportunity to position themselves for the future. Whether for building technology, power engineering or industrial automation – the goal is to comprehensively network the entire value chain beyond the boundaries of your own company.
With a broad portfolio of different products and solutions based on open standards, incorporating both new technologies and security considerations, our automation platform represents a "marketplace of opportunities." With consistent openness at all levels, we offer maximum flexibility.
Regardless of how your vision of the factory of the future looks – we are open to it! We work with you to find simple automation solutions to the challenges of today and tomorrow.
OPEN to Simplify Security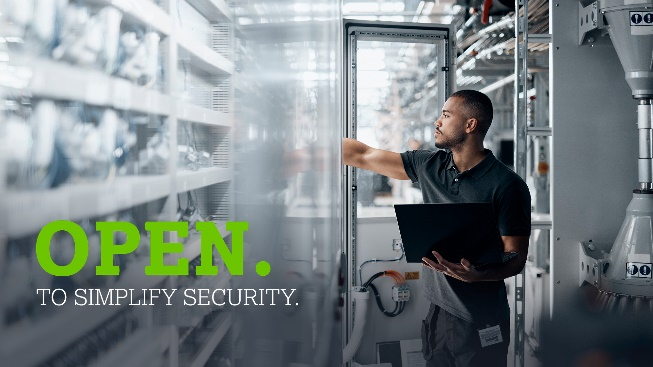 Rapid increases in the frequency of cyber attacks clearly show how essential cybersecurity measures are. With IEC 62443-4-1-certified development processes, WAGO ensure optimal compliance with security requirements throughout the entire product lifecycle.
Under the motto 'open to simplify security,' WAGO automation platform supports the seamless interplay of industrial systems, safeguarding them across all boundaries – so that freedom and cybersecurity go hand in hand.
Optimal Compliance with Security Requirements with WAGO
To ensure that customers can meet high security standards, WAGO have had its development processes certified per IEC 62443-4-1. The aim is for the products not to represent vulnerabilities in customers' overall solutions – thus allowing customers to implement secure equipment and systems.
Cybersecurity – PSIRT at WAGO
When it comes to software and cybersecurity, the WAGO Product Security Incident Response Team (PSIRT) proactively supports you in providing optimal protection for your existing processes in the context of industrial automation.
OPEN for Seamless Connections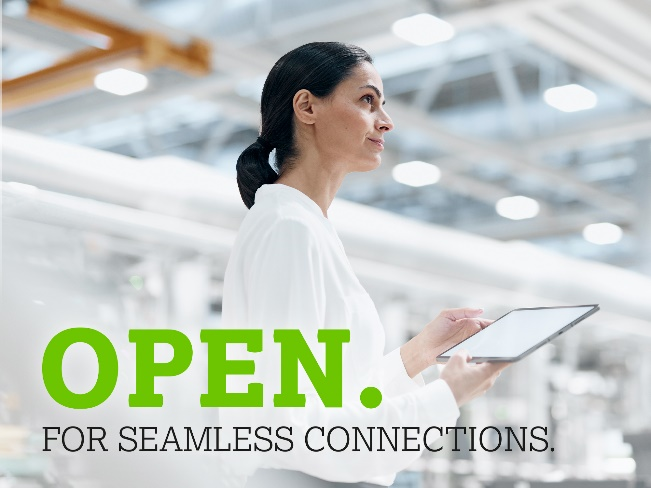 Whether energy and building technology, mechanical engineering or the process industry: Automation is already an integral part of almost all sectors of the economy today. Thanks to WAGO automation platform, which is based on manufacturer-independent standards on both the hardware and software sides, users can take full advantage of the opportunities offered by digitization to help future-proof their organizations.
With a strong base of more than 500 modules and interfaces, WAGO system offers a wide range of options for both established applications and new ones – from simple digital and analog signal processing, to industry-specific communication.
Open Communication with OPC UA
The new technology for secure, reliable, manufacturer-independent data exchange is rapidly gaining currency in industrial networks. WAGO too believes in the potential of this open standard and has implemented various OPC UA profiles for its PFC Series Controllers and Control Panels.
5G as a Key Technology for Industry 4.0
The global 5G-ACIA initiative aims to establish the new mobile telecommunications standard throughout industrial production to pave the way for digitization. As a member, WAGO is actively contributing to shaping its development.
TSN plus OPC UA
Industrial communication must be fast, real-time capable and standardized so companies can meet the challenges of digitization. Therefore, WAGO is committed to promoting OPC UA over TSN as a form of communication that will make the cross-level, manufacturer-independent solutions of tomorrow possible.
OPEN for the Code of Your Choice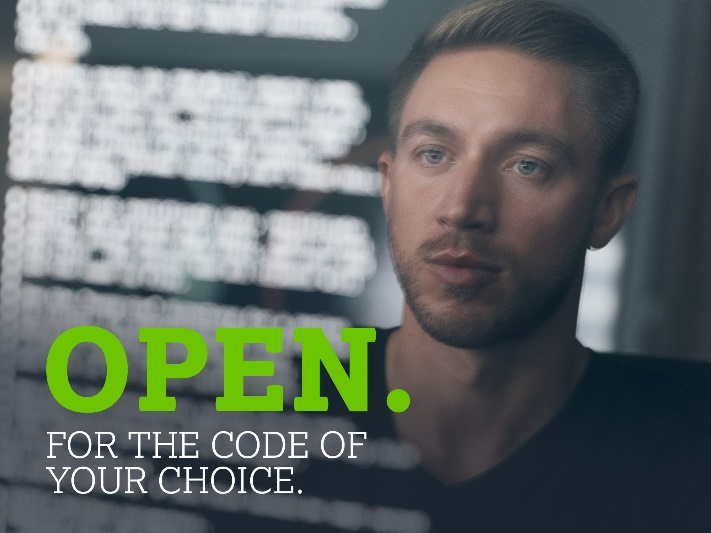 In order to develop practical, future-oriented solutions in automation, we need consistent openness so we can build on the existing expertise of the relevant experts. This is best achieved by joining forces – which is why we developed a shared platform for IT and OT early on. On this platform, programmers from different disciplines can complement each other's strengths and work to advance the Industrial IoT (IIoT).
Open, Linux®-based WAGO automation platform provides easy access to state-of-the-art engineering at all automation levels – leaving users free to choose their preferred programming method.
PLC Programming
Our e!COCKPIT Engineering Software is ready for your PLC programming. It is based on the CODESYS V3 industry standard, which enables software development in the IEC 61131-3 PLC programming languages (ST, FBD, LD, IL, and SFC), as well as CFC. The trusted programming environment makes it easier for you to get started: Existing programs can be reused and further developed without learning new software. This allows you to use advanced paradigms like object-oriented programming (OOP) and modern visualization technologies.
Embedded Linux
The Linux® operating system on WAGO PFC100 and PFC200 Controllers offer you, the user, a lean and secure operating system with numerous advantages. Since it is open source, you can adapt the source code to your requirements at any time. Furthermore, the operating system is subject to continuous optimization by the active open source community, keeping you both current and ready to adapt to what's next – especially when it comes to security.
OPEN to The Industrial IoT
The basis of successful digitization and automation is a comprehensively networked infrastructure in which all the data is integrated into the IT. To ensure successful conversion of data to digitized, networked processes, we've developed an open automation platform for easy connection of both new and existing technologies.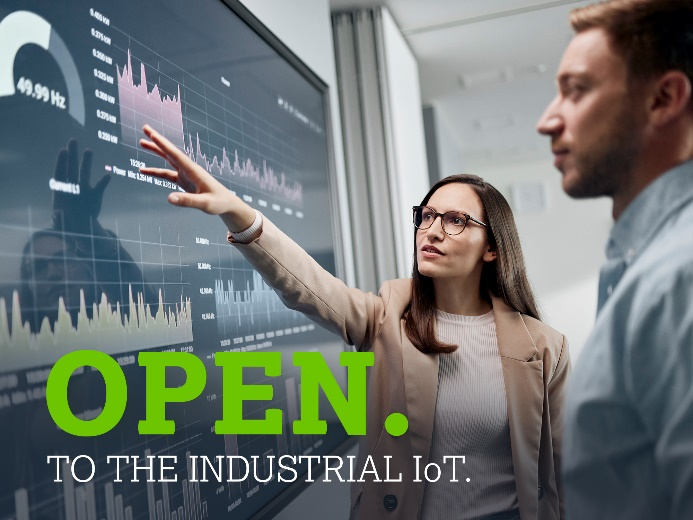 Under the motto 'open to the Industrial IoT,' WAGO components' connectivity options go beyond the field level and build a bridge to the IT infrastructure. This allows smooth, continuous communication from the field level to the cloud.
WAGO Cloud
WAGO Cloud allows you to collect and analyze data from different machines and systems in a central location. In addition, you can manage and monitor all your WAGO controllers, including your data and applications. With its simple, user-friendly operating concept, WAGO Cloud was developed for users without extensive IT know-how.
Cloud Connectivity
It's all about data. In the past, technical data from the field only made it as far the control and management level at best. The situation is different now – thanks to modern information technology, important information from production is no longer limited to the conventional automation pyramid and is available anytime and anywhere. However, this has certain technical requirements. The WAGO PFC Controllers and Touch Panels 600 feature cloud connectivity and transfer data to WAGO Cloud – or any other MQTT broker.
WAGO IoT Box
With the IoT Box, WAGO takes the first step, offering an easy-to-use, practical solution with concrete added value. The box is universal and ideal for machine, device and property connection, as well as asset management. It is completely pre-assembled in a solid housing and equipped with WAGO's pioneering automation technology.
WAGO Analytics
When it comes to optimizing a system, the challenges lie in improving and quantifying knowledge of the process and incorporating the results back into the process. WAGO Analytics supports you from data acquisition to analysis and creates intuitive visualizations of dependencies in the systems. The interrelationships it uncovers can be incorporated into the processes, allowing you to exploit potential for optimization.