Manoj Brahme | Director
SDTRONICS PVT. LTD.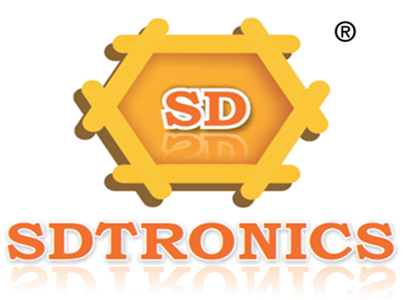 We, SDTRONICS embarked on our journey with a vision to establish a strong foothold in the domain of Automation Cables. Since our inception, we have emerged as a persistent effort and dedication, we have emerged as a prominent manufacturer and cable fabricator of automation cables for PLC and Servo.Our excellency and experience of 25 years in automation cable assembly helping us to serve the industry with quality products. Now we provide over 800 different types & lengths of cables.
1. What are the different types of cables you manufacture and for which industries? 
We would like to introduce ourselves as a manufacturer of Import substitute automation and customized cables required in the field of Industrial Automation, Robotics, packaging, Pharma, Textile, Panel manufacturing, Printing, and many other industries.
SDTRONICS provides a range of international standard automation cable products and accessories that are required for PLC, HMI, Servo Motors, Servo Drives, CNC Machines, Conveyors, etc
2. Tell us more about your product quality testing? 
Quality is something that we take very seriously! There is an uninterruptible process whereby every task gets done in a streamlined manner. This process is developed after years of learning and experiences.
So the very first measure was developing a dedicated Quality Department to keep a serious track of all the processes separately. There is an uninterruptible system integration through which every task gets done in a streamlined manner. To work intensively on quality and product enhancement in every phase of production we have developed a 3-Point inspection system under the quality department where every single cable is checked 3 times by different operators which ensures the customer won't face any quality issues on-site, Daily Small Improvements (DSI) is also followed and we are happy to say that we haven't faced any quality related issue since 27 years.
3. The global Cable and Connector Market size is projected to reach $160.93 billion by 2027. What are you foreseeing in upcoming years?
Definitely, the global markets seem to soar in this whole decade but in the crowd, it is India who will shine the most! In these few years, a lot of us have witnessed how important Indian manufacturing is to the world! There are a lot of global brands already coming to make in India! So we are firstly preparing to penetrate our roots deeper into the Indian markets to become a part and take advantage of this giant growth. However, we are also taking all measures to make SDPL standout in the global markets as well, so probably in the coming few years we will start to export our products effectively!
4. Automation cables are one of the key elements used by various industries, what is your stage to apprehend the market? 
We have been in this industry for the last 27 years. We started it even before industrial automation was about to take a major place in the Indian market. Back then it was the exclusivity or in other words, it was an early bird advantage with which SDTRONCS have come so long. By now It is our competitive advantage that shields our overall growth structure in a way that it is almost impossible for the competition to provide the same products with the same quality! Also, very important is the trust over the decades which allows all these big companies to rely on us and we are very happy to serve them.
5. Why is SDTRONICS any better than other leading brands? 
We Indians love products with high-end quality specifications but additional added costs for the quality are something that we do not love at all! There is also a time factor that plays a major role in the competition. It usually takes 16-20 weeks to import the Industrial automation cables. SDPL does the job here by providing the same International Quality Standard cables which are being manufactured within India whilst maintaining the cost. This shrinks down the 16 week period to just four days! Due to this, it becomes much easier for the end consumers to get the international quality product at an Indian price tag in no time! In addition to this, we are very proud to say that SDTRONICS itself is the leading brand in the Industrial Automation cable manufacturing
In this competitive market, it is very important to us to make sure that we are providing the product with the greatest quality but 'with a justified price tag'. SDPL provides these supreme quality cables with a very promising Price to Quality ratio. So that it takes no time to select SDPL over the other competition.
6. What takes an exception to hold onto quality, pricing, and demand? 
With the current situation when crude and other commodity prices are touching sky high it is definitely the toughest thing to maintain the cost to quality ratio but this is where the experience of decades counts!
7. Who are your ultimate buyers? Which sector has the highest growth rate in the automation cable Market?
Talking about the ultimate buyers our major sectoral contribution is from Industrial Automation, Robotics, packaging, Pharma, Chemical, Textile, Panel manufacturing, Printing, Power sector, FMCG, EV, and many others but not limited to this. This flow is diverse and it majorly comes from the top-tier cities. The growth allied to all these industries is astonishing
As I said earlier, Indian manufacturing will take a huge leap from now onwards and the same will benefit the entire economy and business ecosystem. Looking at the pace of the foreign companies coming to India to start manufacturing I see huge growth in the manufacturing and automation sector! And this surely will help us to make some crazy milestones ahead!