Girish Kumar-Chairman and MD | Sai Computers Ltd.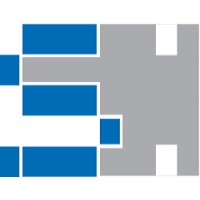 As a distribution franchise, we have been able to reduce losses from 87 percent to 36 percent by using our in-house software applications. We have continuously improved our offering by integration with the latest technology.
Q1. How digitalization is important in the Power sector and how end users are getting benefits of it.
Girish Kumar– Digitalisation has played an important role in reducing AT&C losses, and improving power distribution services. In many states the supply quality has improved a lot due to real time tracking systems. In our distribution franchise areas we have been able to improve all customer service parameters significantly using our digital tools.
Q2. Do you think consumer education is required in the Power sector? And how is it going to help in reducing T&D losses?
Consumers are definitely required to be educated about proper use of electricity and reduce wastage and consume it lawfully. It will help reduce theft and unlawful use of electricity and reduce T&D losses by around 20%. Most of the losses in this sector are due to lack of proper connection with the customer by the utilities. Better customer relations and educating the customer about power will definitely improve revenue for the utilities.
Q3. What are the applications provided by the Sai Computers to the power sector (T&D).
Sai computers provide services to utilities including power and gas distribution. We specialize in all commercial aspects of utility distribution including customer mapping, billing, revenue realization, energy data analytics, energy audit, asset management, field force management and network maintenance. We provide project management as well as software for any area relating to power distribution. We have a complete software suite which has specialized web and mobile applications for distribution management. Recently we have also started distributing power as a distribution franchise in two areas of Meghalaya and Tripura.
Q4. What are the reforms required in power Transmission & distribution?
I think there are a lot of reforms going on right now. But we believe that more public private partnerships are the way to go in the distribution sector. The experience thus far in India has also been good, as most PPP models have yielded good results. However in the past few years new projects in this mode have been few. But I think recently there has been an increased interest from all stakeholders regarding this. Also the government is making massive investments in improved technology which will give positive results.
Q5. How are Sai Computers IN-HOUSE softwares preferred by the users?
SMRTI software for meter data analysis is very successful with Discoms in UP, Haryana,and HP. These discoms have gained massive revenue by using our analytics system to analyse energy data of all high value consumers. This has also given them a big advantage in improving their losses. Also, in our distribution franchise areas, we have been able to reduce the losses from 87% to 36% by using our in house applications. We have developed the latest tools, including use of AI, to make power distribution seamless and easy to monitor. We have also been able to reduce supply hours in our area from less than 18 hours earlier to more than 23 hours. Our tools are being preferred by the users due to the better results that our tools have been able to provide.
Q6. What's your latest RD&I and Sai Computers USP to lead the technology demand in the Power sector?
New developments and improvements in technology is an ongoing process at Sai. Since our inception in 1984, when we introduced computerised utility billing for the first time, we have continuously improved our offerings by integrating with the latest technology. We, at Sai, try to remain at the forefront by using our knowledge of the distribution domain, and creating tools by leveraging that knowledge. All our systems are created by studying the utility processes in detail and plugging all the little loopholes that are created in the legacy systems.
Q7. Do you have any plan for global business expansion? And what new from Sai Computers can we expect in the coming year?
We are expecting some software services contracts from African discoms. We have also made an AI based rating system for utility consumers, which can help utilities identify customers creditworthiness. In addition with our other tools this will give a very powerful analytics backbone to the utilities.
Q8. How do you ensure quality assurance to your business clients?
Since ours is a primarily services oriented company, we believe that our main strength is our team. We have a team of very experienced, technically strong, ethical and passionate individuals which helps us in delivering the best quality to our clients.