Mr. Pradeep Srikanthan–Vice President | Redington Limited

"Redington Limited is a leading technology solutions provider across Information Technology, Mobility, Telecom, Cloud, Lifestyle and Solar verticals. They provide world class products and solutions to the solar industry. Redington has a capacity of 150+ warehouses across the country, which makes an easy supply chain and supports 3000+ solar EPCs in India."
Tell us about products and services offered by Redington?
Redington is a leading Multi Brand Distribution company. Redington Solar Business Unit focuses on the distribution of Solar PV Modules, Inverters and BOS Kits.
Redington has signed Distribution Agreements with Indian and foreign manufacturers for world class Solar PV Modules, Solar Grid Tie Inverters, Solar Hybrid & Off Grid Inverters, BOS Kits, and allied products required for the Solar PV Industry in INDIA.
Redington is now offering High Quality Solar PV Modules which are made in INDIA and very soon will be adding more Indian Module brands to its product portfolio to cater to the varying module requirements post implementation of ALMM conditions.
What are the challenges you faced in distribution and supply chain in the India market?
India being a very vast country, maintaining stocks at as many important locations across the country as possible is the only way to be able to offer the products at competitive prices as well as deliver on time and since Redington has already an established network of over 150+ warehouses across the country, Redington Solar will be better positioned to address this supply chain problems of Solar EPCs in India. Today Redington supports more than 3000 Solar EPC's across the country.

Tell us about your core services for the Solar industry?
Redington clearly understands that the only way to become the most sought-after vendor for the Solar PV Project developers in India, is to become a fully integrated vendor and provide end to end solutions right from bringing the best new technologies and also the financial assistance to the project developers, EPCs and End Customers to install Solar. In this endeavour Redington has a Solution for the requirements of every stakeholder in the Solar PV ecosystem from reliable and high performing products to affordable financial assistance to buy and install the Solar PV plant.
Redington now has also modelled a Rooftop Partner Program which addresses all the concerns of every stakeholder involved in the Solar PV ecosystem.
What is the potential growth of the Solar industry in India for the next 5 years?
As we all know the fate of the imported modules being stopped has been hanging as a Damocles Sword over every one for quite some time now, before finally being notified that they cannot be used in any Govt or Net Metered projects, this delay also meant the local manufacturers did not invest till this became a law and therefore in the short term we will have supply chain issues and as the Solar PV Industry has tremendous potential for growth in India, as the GOI has been actively promoting the adoption of Solar PV Energy and has set to itself a very high target of 450 GW for the Country by 2030, going ahead we can expect more domestic manufacturers setting up manufacturing facilities, and existing units increasing their capacities. Though there will be short term hiccups, and if we are able to build capacities and sustain the demand and supply requirements then the future of Indian Solar Industry is very bright.
How Redington deals with technology demand for Indian buyers?
Bridging the gap between new technologies availability and its adoption has always been the strength of Redington, at Redington we call this the TECHNOLOGY FRICTION. Since Redington is now present in 31 countries across the world it is very easy for Redington to bring the latest technology to the market first.
Redington Solar participates in various trade fairs and conducts webinars and physical channel Partner meetings across the country to share the information about the new technologies, products and services offered by Redington. This interaction allows Redington to always bring products and solutions required by its partners and customers.
What new things can we expect from Redington in the coming months?
Redington has already initiated the process of launching a promising business proposition to its partner by way of it "Redington Rooftop Solar Partner Program" for both Residential and C&I segments.
Under this initiative selected Partners of Redington will work as the Redington Rooftop Solar Partners and offer their customers a wide range of additional value-added services like
Wide range of Solar PV Modules and Solar Inverters to choose.
Best in class products in both On-Grid and Off-Grid Solar PV Solutions.
providing Insurance for the Rooftop Solar Plant.
Financial Assistance to the Customers to buy and Install Solar.
Online CRM and Project Monitoring Tool to increase productivity.
Remote Technical assistance from Redington to its Partners and Customers.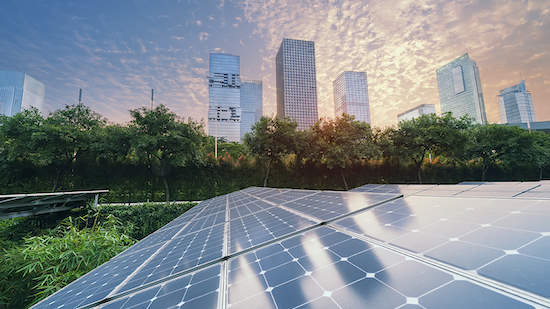 Redington Limited.
Block3, Plathin, Redington Tower, Inner Ring Road, Saraswathy Nagar West, 4th Street, Puzhuthivakkam,
Chennai TN 600091 INDIA.