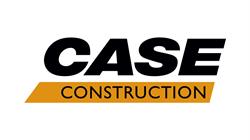 CASE Construction, leading Indian construction equipment industry since We always come forward to help our customers with our schemes also, we are giving opportunity to buy first and pay later to our customer. Recently, launched the next generation of our SiteWatch telematics platform.
Please give a brief of Case construction to our readers?
Ans. CASE Construction Equipment is a brand of CNH Industrial N.V. that, through its various businesses, designs, produces and sells agricultural and construction equipment, trucks, commercial vehicles, buses and specialty vehicles, in addition to a broad portfolio of powertrain applications. A global major player since 1842, Case Construction is present in India since 1989, has consistently remained a market leader in the Vibratory Compactor segment having sold over 14,000 units of Vibratory Compactor and is also a leading player across other segments with more than 28,000 Loader Backhoes and close to 500 Motor Graders sold in the country. The company sells and supports a full line of construction equipment ranging from loader Backhoe, Vibratory Compactors, Skid steer loader, Motor Graders and Crawler Dozers. With wide network footprints of 75 Dealers and 200 + touchpoints, Case Construction is amongst the top 2 CE networks in India. CASE equipment is deployed in government projects like Bharatmala, Sagarmala and Pradhan Mantri Gram Sadak Yojana (PMGSY).
What is the best hope for the construction equipment industry growth in this economic slowdown?
Ans. The roads and highways projects and initiatives like Atmanirbhar Abhiyaan announced by the government are helping the construction equipment sector getting back on track. In order to revive the industry multiple steps have been taken to increase the activities in the infrastructure sector. The initiatives on MSME's and refocus on Make-In-India campaign will also help in establishing an equilibrium in the market, creating a win-win situation for the buyers and manufacturers. Additionally, NHAI has identified 1,500 km of road projects to boost coastal connectivity. Likewise, Finance Minister Nirmala Sitharaman has hinted towards the incoming of more projects in the Rs 111 lakh crore National Infrastructure Pipeline. We're confident that these measures will revive the sector and generate equipment demand as well.
What are the major implementations for business growth of Case Construction during an ongoing situation?
Ans.. At CASE, to facilitate growth, we've worked in two key areas. We've expanded our product offering and introduced lucrative schemes for the sale of the existing product range. Through our financial arm, CNH Capital, we're offering lucrative schemes that can help potential customers in buying equipment. We're giving them the opportunity to buy the equipment first and pay for it later. We have also introduced a 48 hours loan approval policy to facilitate easy loan service. We have also introduced our first ever excavator in the market and expanded our product offerings. The excavator is being introduced to customers via roadshows to create a more hands on experience for our audiences. Apart from this we also launched the next generation of our SiteWatch telematics platform with an all-new dashboard, more intuitive navigation and new overview sections that spotlight critical information without requiring the user to search extensively for the data.
How is Case construction preparing for upcoming demand challenges?
Ans. COVID 19 has been an unprecedented occurrence and has affected businesses worldwide. It has impacted multiple aspects of a business such as manufacturing, supply chain, sales etc. At CASE, our plant team has prepared a detailed roster which helps in ensuring that no critical processes are disturbed, the number of employees working at a time is safe and work is being prioritized accordingly. We've increased the number of shifts to 3 and with rigorous planning
and scheduling we're able to ensure employee safety and adequate manufacturing simultaneously. Our WCM certified manufacturing plant in Pithampur also ensures that there are no supply chain gaps or issues in the availability of parts and components. . In terms of spare parts and product support, we have a good amount of stock supplies and even in these challenging times we are delivering parts and scheduling services keeping all the safety precautions in mind.
Would you have any good news or messages for your buyers?
Ans. At CASE, we care about our customers and their businesses as well. As mentioned earlier, through our NBFC, CNH Capital, we've been able to pass on huge benefits to our potential customers in terms of lucrative schemes and flexible loan options., We also gave loan extensions and waivers, wherever necessary, to our existing customers, in order to ease any burden. We have also continued delivering parts and scheduling services keeping all the safety precautions in mind even in these challenging times. At CASE, we walk shoulder to shoulder with our customers and never shy away from going the extra mile for them.