Mr. Pankaj Kinariwala | Managing Partner
We are growing YOY maintaining the best quality assurance to our customers. Our in-house R&D and excellent experience adding value in our quality. We are planning to enter in Defense industry and contribute with our knowledge & expertise.
Tell us about your journey with Pavan Industries so far?
"PAVAN INDUSTRIES" was conceived in 1989 with the vision to manufacture PANEL MOUNTING MULTI TURNS W.W. POTENTIOMETERS, using own design and technology. The journey for Pavan Industries had been tough in the initial years due to closed economy, restrictions on Imports of materials, machinery, equipment etc. of 1990s but after that we had a good Hold of the market and started doing well. Our Biggest turning point came in 2005 when we started concentrating on export business and after redesigning products to improve on the quality of the products and now it meets the international requirement. We have seen various points affecting us but we are growing every year.
What's the products portfolio; you deal into?
We started with the manufacturing of Multi-turn wire wound potentiometers, Turns Indicating dials and then over the years we introduced Motorized and Solid State potentiometers which also has a significant contribution to the sales. All these products are of the best quality. Our latest launch have been Potentiometric and Hall effect joystick, Hall effect current sensors, Single turn Square Wire Wound potentiometer, Small digital potentiometers which we hope would contribute more over the years. We have also started with hand throttles for the electric two/ three wheel EV industry. We would also like to contribute to the four wheel electric cars with the foot throttle. In the coming years, we are coming up with conductive plastic linear potentiometers and focusing on projects where we would develop products as per the customer's requirement and hence work as development and manufacturing partner.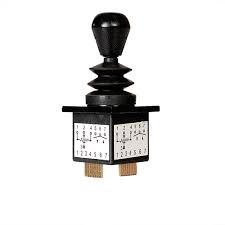 What's the USP of Pavan Industries products?
100% indigenous design and manufacturing is and will be our USP. All the R&D and manufacturing is done in-house. We have an experience of 31 years in this industry and also good overseas customers base which help us to benchmark ourselves with the international market. A good team of mechanical and electronic developers help us to deliver good quality products. Our company does not compromise on quality taking in consideration the pricing.
What are the Multi Turns Wire Wound Potentiometers market challenges in India?
The major challenge in the multi-turns wire wound potentiometers market is the counterfeit Chinese products sold as original US Brand, manufactured in Mexico and the dealer networks that are spoiling the market by promoting it. The Indian industry would improve if the thinking of the local traders and customers change and promote good quality Indian products and also best quality foreign products. It's time for fellow citizens of India to show integrity towards nation, respect local manufacturers and promote their products and services. We have seen a good growth in export sales during and after the lockdown as the foreign companies changed their mindset and shifted to good quality product as our brand. but even after the Leh-Ladakh incident and the COVID-19, the Indian dealers and customers are importing the Chinese counterfeit. The government should bring a policy to stop the import and sale of these counterfeit products.
What's your expansion plan in the coming five years?
As informed earlier, We are coming up with a lot of new products in the coming years and would concentrate on different industry segments. We would also like to enter Defense industry through HAL/ DRDO as we have good knowledge to cater to their requirements. For the existing products, we will be concentrating more on the exports where the customers prefer quality over the pricing. We are continuously improving the quality of our existing products and have come at par with the good quality international products. We would have at least 3-4 customers in automobile industry in the coming five years. We would like to grow at least by 15% each year.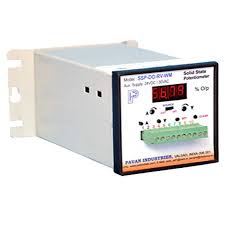 Please brief the Multi-turn Potentiometer market forecast for coming five years; in your view?
The multi-turn potentiometers market will grow in the international market, since the product is highly labour and investment oriented, most of the international manufacturers are not able to cope with the pricing part. so Considering this we have a good scope of expansion in the international market. The companies of US and Europe are not able to sustain the pricing with the level of wages they have and decrease in demand on their part. Also, the Indian economy is growing and will continue to grow in the coming years, this will definitely lead to increase in demand. Moreover, now we are concentrating on other products as well which too will contribute to our company.
What are the current and future impacts of COVID on your industry?
We did not face a bad time during COVID as much as it affected other industry/ companies, as we were supplying our multi-turn potentiometers for the ventilators. Moreover, the Exports have also increased during and after COVID crisis, so by God's grace we were in a better position as compared to the other industry/ companies. We could provide good work and wages to our workers and their family during the COVID time, and it was very important as most of our worker's family members had no work/ income during the COVID critical time. During this time we took the opportunity of COVID time to improve the quality of our products and we have been able to do it which we would be soon implementing in our existing products. Before COVID Exports contributed to 20 odd percentage of our sales, this has exponentially increased to 35 %, with consistent orders from customers in EU and middle east. I would quote the words of our German friend 'These situations will come and go, we should keep doing our work'. This is applicable to the COVID times or the economic crisis of 2009 or any other situation.