Dileep Kumar | Managing Director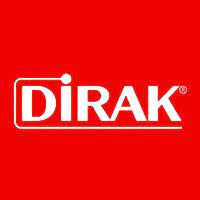 Dirak India is a German subsidiary, a leader in manufacturing and supplying mechanical and electronic hardware for various industries. Our 25 years of journey in India from order-based components supplier to manufacturer was very exciting. And today our Expertise and innovations add value to the industry.
Q1. What are the products offered by Dirak and which industry are using your products?
DIRAK manufactures mechanical and mechatronic hardware for the enclosure industry. Specialized in latching, locking, hinging, and gasketing. With a high number of patents and an international focus, DIRAK has become one of the world's leading technology and systems providers in this field. Our products go into various industries like Energy, Machine Construction, Railways, Transportation, IT and into any kind of Sheet-Metal Fabrication.
Q2. What are core things you keep in mind while developing the product to meet client satisfaction?
Our products are used in specific applications that require higher IP ratings and vibration resistance. While developing new products, this is a major consideration. Reliability and Ease of installation are also important aspects during development.
Q3. How has your business scenario changed in the past two years and what's your plan for next year?
Our business has been stable. Infact, many of the customer segments we serve have shown growth in the last 2 years. However, managing supply chain disruptions and cost increase was a challenge. Being in the manufacturing industry, managing the business continuity during the pandemic was also a challenge. We had to lean on technology and adopt new safety processes while maintaining productivity. We expect market growth to continue in the coming year and we are geared for the same.
Q4. Tell us about your Journey so far? Please share your experience.
DIRAK INDIA is a subsidiary of DIRAK Germany. DIRAK is a global leader in manufacturing and supplying of mechanical and electronic hardware particularly latches, locks, hinges, rubber gaskets and other industrial fittings. The Indian operations commenced in the year 1997. Our products go into various industries like Energy, Machine Construction, Railways, Transportation, IT and into any kind of Sheet-Metal Fabrication.
This is our 25th year of operation in India and the journey has been exciting. In the beginning, we were only importing the components mostly based on orders. Today we manufacture many components in India and even do exports back to Germany. Markets we serve have also grown. Infrastructure investments in the energy sector, Modernisation of railways, Metro rail projects in different India cities, adoption of renewable energy etc are supporting the market growth here.
Q5. Do you think; getting government tender is easy for MSME & SME companies in India now?
For a long time, India neglected manufacturing and relied more on the services sector for growth. However, some of the reforms from the Government in the last few years are helping the manufacturing industry to establish and grow. Local content requirements specified in government tenders is certainly offering better prospects for MSME & SME companies.