Deepak Singh Thakur, Business Head – India & SAARC Region, CISBU – MCIS | Delta Electronics India Private Limited
The industry is set to chart a dynamic strategy in bringing about a paradigm shift in the digital space in India. Mr. Deepak Singh Thakur shares his views on the strength, scope and future of Delta's data centre segment addressing the digitization needs and expanding its market base with sustainability at the core in whatever the company does.
Businesses are recovering from the aftermath of the Covid pandemic. How did Delta survive the challenges and the take-away from the experience?
In the last two years of the Covid pandemic we have witnessed relationships of companies- viz-customers being impacted across industries. Lockdowns and drastic curtailing of movement posed the gravest challenges compelling industries to explore innovative ways to engage with their customers. Delta promptly switched to online interactions with key accounts who readily adapted to the new mode of communication realising that it is the only way forward. A perceptible impact on the supply chain, logistics and price hike were other areas of concern. We also learnt lessons on cost saving, how to optimise procurement and plan travel strategy, and the fact that we could still function on reduced budgets i.e., without being expensive we can still deliver. Pruning superfluous expenses, which were conventionally thought to be necessary or indispensable, was another big change.
With digital interfaces increasing rapidly, what future do you envisage for data centres?
Digitization followed by the 5G technology in communication will actually give a huge momentum to digitized business. India is still in the 4G stage with a lot of digitization yet to happen, but the moment 5G comes into play most businesses would start adopting far more digitized models. Even as it will majorly impact the existing mega collaborative hyper data centers, 5G would move the market to edge computing, meaning every business will have to store some critical data near to the user or near to their functions. We see ourselves playing a major role in this space.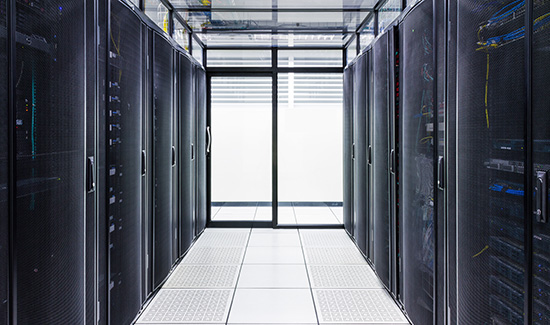 When it comes to Cloud, how does Delta see itself as a major player?
Cloud is another space that India has potential to grow exponentially. Many hyper-scale companies are going to invest in India and top players are in some way established in India either directly or through collaborative partner. In fact, in the next 5-6 years we will see a huge boom of data centres where the current installed capacity of 500-600 MW data centres will add on five times the current capacity each year. There will be projects of more than 300 MW and Delta is already in discussions with some investors. Cloud will have an increasing impact on business models such as e-retail shops, banking etc. In fact, top 4-5 collo-players in all the segments including government and private is where Delta has significant presence.
What are the kinds of data centres that Delta provides?
Delta caters to two kinds of segments, the traditional data centres where infrastructure needs i.e., the UPS, batteries and distribution units, which is the component portion, is provided and the other is engineered-to- order solution where we have skilled architectures in our data centres and have power containers that will be further enhanced with advent of edge computing. Once the edge computing system comes into play then pre-fabricated data centre concept will follow. Delta is gearing up to develop infrastructure to test and manufacture those in India and is in discussions with many customers who are working closely with Delta at the conceptual stage to address their respective demands. Pre-fabricated segment is something that we are already addressing in the smaller edge which is basically of one to six rack data solution centres. Delta is also working on moving from 1 MW pre-fabricated units to multiple MWs.
What gives Delta an edge in the market?
The biggest edge is that Delta is a strongly R&D driven organization with 6-8 percent of its global sales revenue allocated to research and product innovation. We are also the largest ODM and OEM manufacturers of critical components that go into the making of a data centre. Another advantage is our exceptionally competent team that has enriched our knowledge pool, besides the strong service network backup that we have across the country. The biggest strength, however, are our key customers, who are growing in this segment. Presently, we are focused on addressing further demands of our existing customers rather than scouting the market to fetch new clients. We have also deployed a lot of modular architecture with product offerings that are the most compact in the industry that actually allow the customers to grow as the business grows with them, that is much appreciated by our customers. We see ourselves enhancing the modularity and scalability of our pre-fabricated data centres to further enhance our business.
Could you share about Delta's India vision?
India is one of the sub regions of Delta, which is a huge focus area that exhibits the global management's optimism about India as a potential market. The reason why the company is coming up with an R&D centre at Bengaluru for strengthening its capability within India. We are also manufacturing in India that makes it viable to have an R&D facility within India. Delta is seeking to invest more than Rs 500 million in India in terms of new factories such as the upcoming global manufacturing unit in Krishnagarhi on the outskirts of Bengaluru, which once completed will have the capacity to not only cater to a huge captive market in India, but to rest of the world as well. The company also has manufacturing facilities in Rudrapur, Uttarakhand, Bengaluru and Gurugram for different products for each business unit. Intelligence gathering at Delta is done in-house as well as from global initiatives where we work closely with research organizations exploring market trends and studying those reports. Attending various events and workshops also helps and most importantly is the feedback of our customers by engaging closely with them which enables us to align our business accordingly. Manufacturing is also set to boom with 'Make in India' of the Indian government giving a boost to our industry.