NITHEEN CN | Director Sales & Marketing | Chint India Energy Solution Pvt. Ltd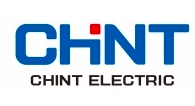 Mr. Nitheen Nataraja, Director- Sales and Marketing of CHINT India said, has been in the industry for more than 15 years. He worked for multiple European and Indian Switchgear Brands. Nitheen's core expertise including his engagement with industries like Data center, process automation and many more has always been around precision engineering of electrical solutions.
Q. Tell us about the journey of CHINT in India so far.
CHINT is a very well-known brand in the Asia-Pacific region and is also globally recognized. We have a wide range of products and services that are value-adding propositions for the customers. Globally, we started our operations in 1984 and we have more than 140+ countries where CHINT has marked its presence. CHINT has more than 30,000 employees globally and generates revenue worth more than $13 billion globally. CHINT has been in India for more than ten years and is a major contributor in segments like Telecom, Electric Vehicle (EV) Chargers, Elevators, and a few others.
Q. What is your core in the business area in India?
Talking about the business, we have a very segment- specific approach. We have selected a few segments and India is a huge market for CHINT. We are into industrial sectors like Heating, ventilation, air conditioning (HVAC), EV Chargers, data centers and construction which are being foreseen as having future growth potential in India. We are also entering utility environment projects. As far as the Indian market is concerned, these businesses are our main area of focus.
Q. As we all know Smart City projects are being implemented in India on a large scale. What is your plan to fit yourself in this segment?
CHINT has already contributed to smart city projects globally & carry a rich experience in this area. We are already involved in Smart city projects in India as well. We perceive Smart City as a very vast project. When we talk about a smart city, it involves numerous contributions from street lighting, Electric vehicle Chargers, construction, and backup plans and we are already a part of those projects. Take, for example, we have been supplying for street lighting and Electric Vehicle Chargers . CHINT is also supplying electrification solutions in Infrastructure projects for building these smart cities. Hence, we can say that Smart Cities is not a new concept for CHINT India and CHINT is already a part of smart cities in India indirectly.
Q. Every business has new opportunities as well as new challenges coming together. What are the challenges CHINT faced and the opportunities it got in the business year?
Yes, the Indian market presents a great opportunity for any business and every such occasion comes with a challenge. For CHINT, understanding the market from the perspective of the Indian customer, and analysing their requirements was a big challenge. But for the past ten years, we have been doing this successfully and right now we are in a position where we are creating products dedicated to the Indian market.
Q. How was the growth of sales last year?
In 2020 sales were not according to expectation but the scenario was the same for all businesses due to the pandemic situation. However, last year we have been able to meet our targets. The year 2021 was good in terms of sales, we have recovered from the 2020 pandemic, and we have achieved our targets. New business segments have come up with plans, and a huge number of new customers have joined us after Covid-19. Covid was a time when customers were looking for alternate solutions that could bring value propositions in terms of new technologies. It opened a growth platform for CHINT and we have made good utilization of that opportunity. That's the reason you can see new customers on-boarding CHINT. So, yes 2020 had a heartening start for CHINT India and we expect to grow exponentially in the coming years.
Q. We all know technology is changing every day. So, how do you manage the technology in the Indian market?
Technology is something for which CHINT has invested in its Research and Development centers. This new development or investment has been planned with a futuristic approach. In terms of low voltage, we do have a wide range of solutions that are integrated with cloud platforms. We are ready for those technological implementations.
Q. What is the next growth plan?
As I told you earlier, we are expecting exponential growth from the Indian Market, and India is considered as a potential business region from headquarters. Coming to the plan, we have big plans in terms of investments, development of the new team, to grow business. From 2021, our targets are doubled. So far, we have a year on year growth of more than 45% compared to 2021 and a strong project pipeline that will suffice to meet our set targets very soon.