ASSA ABLOY Global Solutions is launching new expert services for critical infrastructure protection in India . New services will take care of the customer's concerns related to security and access management solutions and free up both time and staff resources that can be concentrated on improving operational efficiency.
"Today's society depends upon critical infrastructure to deliver uninterrupted services 24/7. Every sector is also under permanent threat from both physical and cybersecurity attacks," Abloy Critical Infrastructure is here to help with system planning, implementation, training and maintenance – Our local experts are there to guide customers toward the kind of service package that could work the best to optimise their operations."
ABLOY Critical Infrastructure provides high-end security solutions from mechanical master key systems to digital access management solutions with electromechanical and keyless locking systems. The new services specifically made for critical infrastructure include the following:
Professional services
Requirement analysis and solution design
Managed services
System support and maintenance
Installation services
Accurate system installation and documentation
Training services
Hands-on system training for staff
Preventive Maintenance
Preventing Unplanned downtime in advance
Reactive Maintenance
Repairing when the unexpected happens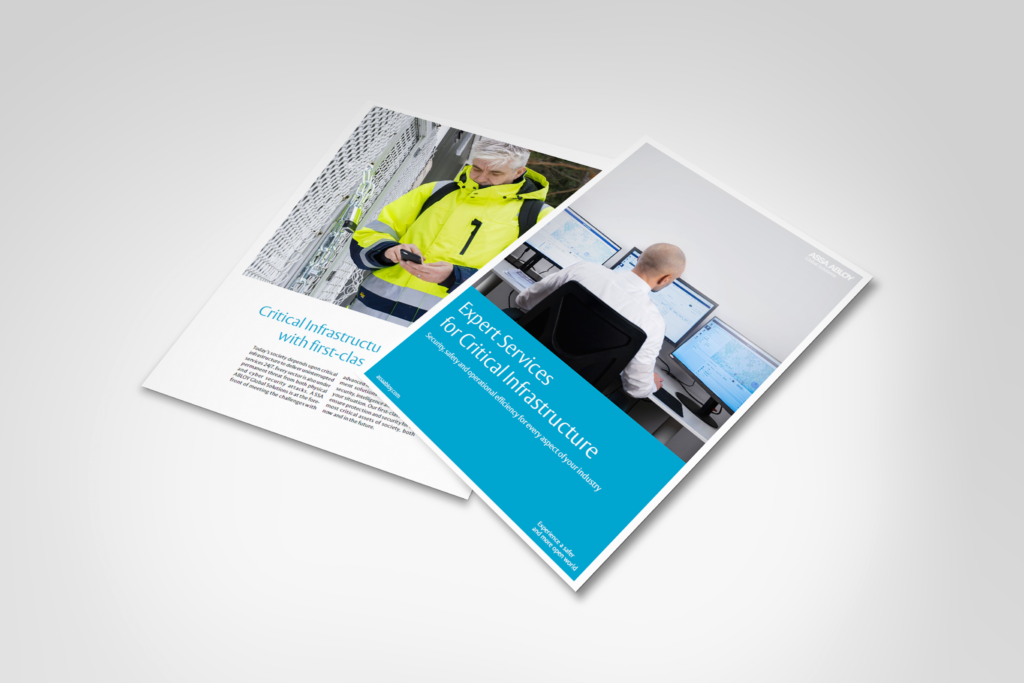 New services are now available for both existing and new critical infrastructure customers in India. Read about more of our available services in ABLOY Critical Infrastructure's new catalogue here (PDF).
Additional information:
Sanket Managave, Managing Director (SAARC), Abloy Critical Infrastructure
info@abloy.in , Tel. : +91 2243427100
ASSA ABLOY Global solutions
The ASSA ABLOY Group is the global leader in access solutions. Every day, we help billions of people experience a more open world.
ASSA ABLOY Global Solutions is dedicated to reimagining how people move through their world. Our expertise in customer journey mapping, innovation and service design leads to the invention of new security solutions that create value for our clients and exceptional experiences for end users.