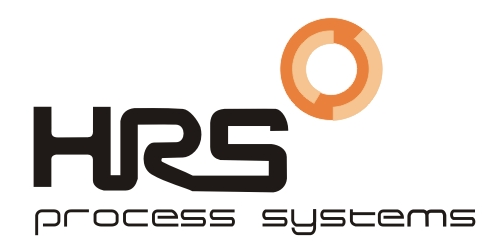 HRS India has recently participated at ChemTECH Expo 2022 Expo which was from 8-11 June i.e. Wednesday, Saturday at Jio World Center, BKC, Mumbai. This was the 30th Chemtech edition by Jasubhai Media. ChemTECH is a 4 day international exhibition designed to provide a common platform to chemical processing industries through the on ground event after a gap of 3 years gap due to the pandemic.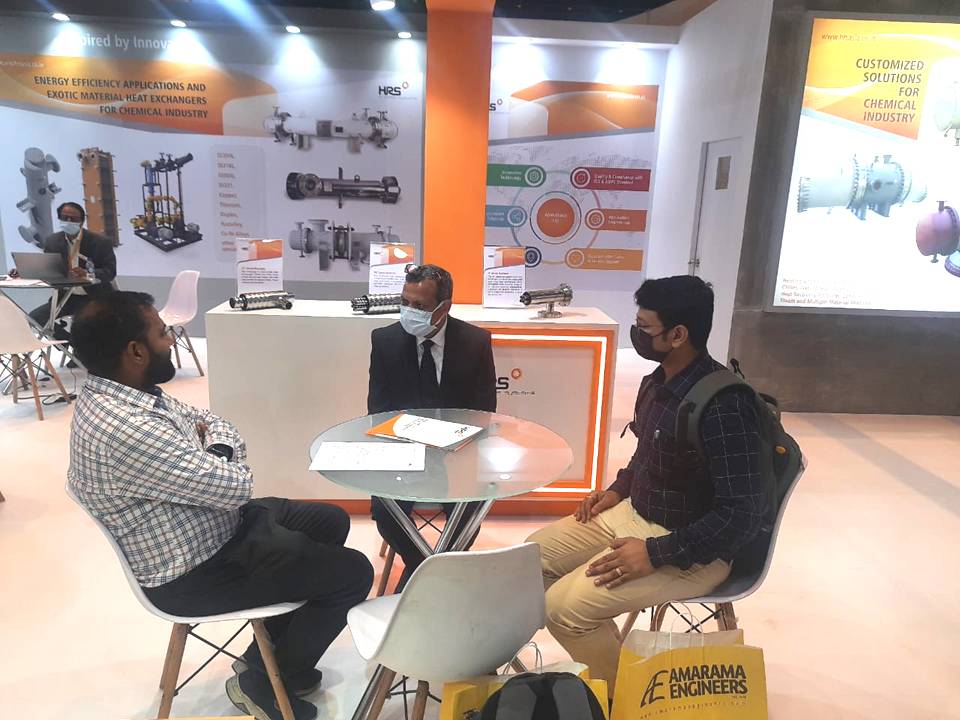 HRS was one of the key brand at this expo, showcasing their flagship ECOFLUX* corrugated tube heat exchangers (CTHE), one of the most trusted heat exchangers in the industry today. Also on display were the HRS FUNKE plate heat exchangers (PHE) and range of heat exchanger based systems which are giving consistent performance to heat transfer in plant productivity. Visitors from key process industries like chemical, agrochemical, fertilizer, petrochemical specialty chemicals, polymer, EPC, etc., have visited HRS stall to understand the heat transfer solutions for their respective industries.
HRS has expertise to design and manufacture shell and tube heat exchangers and plate type heat exchangers in exotic material like Hastelloy, Titanium, Tantalum, Inconel, Monel, Duplex, Super Duplex, Copper and grades of SS. For almost two decades, HRS has proven its expertise to understand and design heat exchangers to specific customer needs. Our custom built heat exchangers, kettle reboilers, heat recovery equipments, solvent cooling units, condensers, skid based industrial hot water generators, etc. have continued to prove useful in a range chemical processes.
"We were excited to present our heat transfer solutions at ChemTECH. It was great to meet personally with industry colleagues again. Chemical and allied industries are always keen on improving plant efficiency and productivity to meet market demands and HRS has been a trusted technology partner to these sectors to enhance their competitiveness." said Mr. Naresh Agarwal, VP- Heat Exchanger BU, HRS PSL.
Many of our esteemed customers like AAK India., Aarti Industries, Aether Industries, Aragen Life Science , Bunge India Vaccum Pumps, Clean Science & technology, Convergence Chemicals, Coromandel International, Dr. Reddy's Laboratories, Grasim Industries, Gulbrandsen, Harman Finochem, Hikal Ltd., India Pesticides, IOL Chemical & Pharma, IPCA, Laxmi Organics, Navin Fluorine, Oriental Aromatics, Paras Intermediates., Pidilite, Rallis India, Shroff Engineering, Vital Laboratories and many more visited the stall and shown great deal of interest in our energy efficient range of heat exchanger for chemical industry.
We are happy to associate with such a prestigious event for another edition to enable customers manage thermal energy efficiently.