India's chemical industry is tremendously diversified. It manufactures more than 80,000 commercial products. The products can be classified, based on their types, into bulk chemicals, specialty chemicals, agrochemicals, petrochemicals, polymers and fertilisers. India ranks sixth in imports and ninth in exports of global chemicals and chemical products (excluding pharmaceutical products).
Specialty chemicals, in India, account for a major share of more than 50% of chemical exports, dominated by agrochemicals, dyes and pigments amongst other products. According to a PwC report, the specialty chemicals segment has grown at an impressive rate of approximately 11.7% in terms of value in the last five years.
Certain segments have shown positive impact on the demand, for eg. flavours and fragrances, personal care chemicals, nutraceutical ingredients and surfactants exhibited a rise in their demand graphs due to the increased consumption of hygiene products, packaged foods, energy drinks and nutraceuticals. Few other products such as polymer additives, paints and coatings, dyes and pigments, water treatment chemicals, and textile and construction chemicals had a neutral or negative impact on the demand due to shut down during pandemic. However, the speciality chemicals' market has immense growth potential due to the increasing demand from construction, automotive, packaging, water treatment, home and personal care, food processing, nutraceuticals and other demand-driven sectors. Yet there are some segments in speciality chemicals like, electronic chemicals, nano materials and food additives need to be tapped to its full capacity. As per market leaders these segments can be the new areas for the start-ups to invest and grow.
.
The chemical industry is the foundation and building blocks of various industries. Leaders feel that India needs to do business differently and use its potential completely. Industry needs to look forward towards collaboration and a balanced approach to become a powerhouse. Industry managers feel that existing players in specialty chemicals should focus on scaling up their potential in the existing products.
Talking on the growth potential of Indian speciality chemicals industry, Mahendran Arjunraja, Business Head of Sindhu Speciality Chemicals, Bangalore, said "Indian speciality chemicals industry is set to grow manifolds in the years to come. I believe it would provide exciting opportunities for all stakeholders involved and to the public investors who would be interested to invest.
Dwelling on the factors propelling the growth of the sector, Mahendran said," growth is due to a combination of factors beginning from focused initiatives from the government over a period of time to grow the domestic speciality chemicals industry, and a strong intent from local players to become self-reliant.'' He pointed out that the ongoing pandemic, Suez crisis and its associated troubles have actually helped and catalyzed the Indian speciality chemicals market. "There has been an increased demand from global buyers as they are keen to look for an alternate source apart from China. This is a strategy to reduce risks and also the global companies understand the cost benefits of sourcing from India in the long run. On the domestic demand side some sectors have done very well even during the pandemic,'' said Mahendran.
Market managers have noticed that customers in certain industries performed much better during the pandemic than others. Customers in pharma, food and beverage, agro and veterinary, water treatment have done well. "This is partly due to COVID induced demand. Since we supply specialty chemicals for these customers, we have also grown, 'said Mahendran.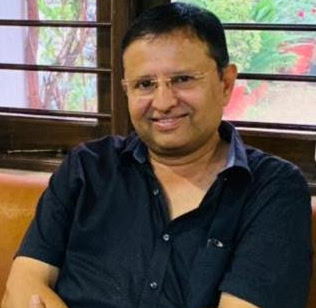 Citing his observations of the speciality chemicals' market, Pranav Jobanutra, Chemical Consultant, RPM Consultancy Ahemdabad said, `Speciality Chemicals market is growing steadily in India in all segments. In the recent past, the prime focus is towards manufacturing those items which require special technical skills. But, these are not bulk items and mostly industries are going for backward integration so that it not only reduces their RMC but also reduces marketing efforts.'',
As per market observations, the industry is also focussing on investing in R&D and increasing the capital expenditure incurred for expanding portfolio of value-added or customised products.
The leaders believe the year 2021 to be the year for the chemical industry. Thus making it imperative for the industry to upgrade its technology to excel not only in the domestic market but also in the global market by fulfilling global norms, too. For instance-Digital Technology or Digitization. Mahendran confirmed that his company had adapted to digital technology to assist in sourcing, managing internal operations, and servicing the customers. "It has been an area that we had been working on even before the pandemic. I must say that the pandemic has accelerated the process. We were able to reap benefits out of our previous decisions in this direction and intend to invest in anything that keeps our customers satisfied,'' said he.
However, commenting on the implementation of newer technologies in manufacturing units by Indian industries, Pranav Jobanputra said, `To be honest, it seems that we are way behind countries like China in terms of adopting newer manufacturing technologies. They are more aggressive in their approach. Indian Industry seems little slow in implementing newer technologies.'' Citing an example Pranav said," Though there are few players in India who implement newer technologies but comparatively most of the industries in China are doing lot of Sulphonation with SO3 whereas Indian industries still stick to older technologies of using sulphuric acid and oleum. This old process not only generates a lot of effluents but also gives lower yields and requires more man power. R&D shouldn't be confined to laboratory but we need to scrap old technologies and do investments to upgrade these technologies.''
According to industry leaders, 2021 has come with a lot of hope as many countries are looking forward to de-risk their supply chain by moving away from China.
Commenting on India's competitor China, Mahendran said, " If you look at a long term history, India and China are two great nations with deep cultural ties and trade ties. I am someone who would insist on looking for avenues of collaboration and in the process have a healthy competition. While the Indian speciality chemical industry is growing, we are still dependent on China for certain raw materials, machinery and intermediates. I believe there is enough scope for both the nations to coexist in the global market. Clever wins the moment, wise wins the decade. Policy makers of both these nations need to be wise and identify joint opportunities''
Pranav added, "I believe the global players consider India as their honest and reliable partner particularly after the pandemic. But, still China do lot of business in all sectors because of their mass production and cheaper products with almost same quality as others.''
The pandemic has brought a paradigm shift in consumer preferences, too. Now, end users are looking out for the safer, milder and natural ingredients in the cleaning products. This change in the mind-set of consumers is definitely going to change the trends in the Speciality chemicals market.
Other trends/factors contributing in the growth and development of the speciality chemicals market are — the growing awareness among farmers toward the use of agrochemicals in farming has fuelled the growth of the market, increase in urbanization and industrialization has led to decrease in agriculture land and has led to the growth in demand for agrochemicals to increase the crop yield per acre of land; thereby, driving the growth of the specialty chemicals. Furthermore, the improvement in the standards of living of people in most of the developing countries, growing demand for electronics, liberalization in trades and innovations in process technology are the major factors that are expected to boost the growth of the specialty chemical industry. The rise in urbanization and industrialization in the APAC region (China, India, and Japan) has driven the demand for paints and coatings which has fuelled the demand for construction chemicals, which in turn has had a positive impact on the specialty chemicals market. In addition, the demand for water treatment chemicals in Asia-Pacific region, especially in China and India, owing to the rise in need for potable water for domestic use and for industrial applications as well, is expected to fuel the demand for specialty chemicals market.
The growth of any industry in a country cannot gain the required momentum without the support of the government. Looking at India, the government has planned to introduce PLI (production –linked incentive) scheme to promote domestic manufacturing of agrochemicals is expected to boost the emerging market of the speciality chemicals. Furthermore, under the Union Budget 2021-2022, the government has allocated Rs. 233.14 crore to the department of chemicals and petrochemicals.
However, industry leaders feel that the government should also focus on certain issues like easing the regulatory mechanism and there is an urgent need of building up the infrastructure by increasing dedicated freight corridors like it exists in other countries. This will help lower the logistic cost and help the industry build an effective value chain. It is also necessary that policy makers, association and industry leaders collaborate and chalk out plans to tread a path of success.
As per the study by McKinsey & Company India's speciality chemicals market is expected to grow to $ 40 billion by 2025 from $28 billion in 2018. Whereas, the global market is projected to reach $953.9 billion by 2027. It is growing at a CAGR of 5.0% from 2020 to 2027. Thus, with abundant opportunities for India in the global market and Asian market in particular, it is time for the industry leaders to make bold moves to contribute to India's growth story in speciality chemicals.